Since 2020, I have been developing classical guitar models using substantial amounts of carbon fibre in the back, sides and top.
I can currently offer classical guitars with black carbon fibre back and sides, with my more traditional lattice braced wood top (in cedar or spruce).
In 2022, I began working on a concept guitar using a carbon fibre double-top, with considerable success. I have since moved into the prototype stage for this new design, and have incorporated colour into my back and sides. With a few more tweaks to the design, I'm confident that I'll be able to offer a carbon fiber double-top guitar by the end of 2023.
Carbon Fibre/Cedar (0041) - sold
Carbon Fibre body and headplate

Western red cedar top

Sapele neck

​650mm scale

Black walnut bridge

Floating saddle block

​Celtic weave 3D rosette

Rocklite Ebano fretboard

​​20 frets, full width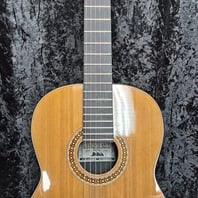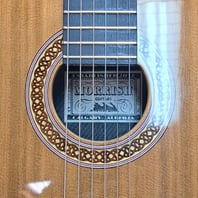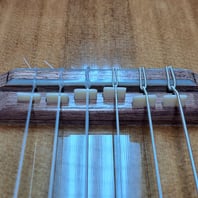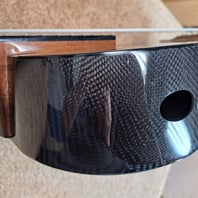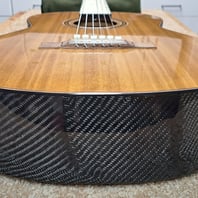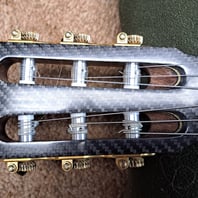 Prototype CF Doubletop (0046)
Not yet for sale...

Carbon fibre back, sides, and headplate

Carbon fibre/Nomex/Redwood double top

Balsa/carbon fibre anisotropic lattice bracing

Elevated Sapele bolt on/off neck with truss rod

Radiused Richlite fretboard, 650mm scale

20 frets, full width

Carbon fibre reinforced heel and headstock

Pau Ferro bridge, string hole reinforcement

Fully compensated nut and floating saddle

Celtic weave 3D rosette

Rocklite Ebano bindings

Carbon fibre forearm rest and sideport cover

Schertler tuners (matte black with ebony