Besides building my own small-scale guitars, I also import the La Mancha line of small-scale guitars from Germany, for beginning and intermediate students. These are not your typical department store guitars! They are very good quality at reasonable prices. Several models have won an endorsement from the European Guitar Teachers Association, and the line is also endorsed by the Los Angeles Guitar Quartet.
​La Mancha offer a full range of guitar sizes from 1/8 to full scale, with cedar or spruce tops.
Currently I have all sizes in stock, with cases. The prices range from $268 to $450 including soft bag and GST.
​Please contact me if you'd like to check them out! I regret that I am currently unable to ship them to other locations.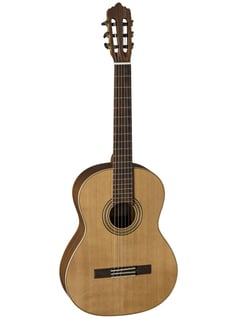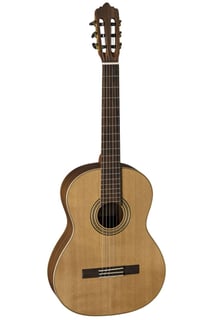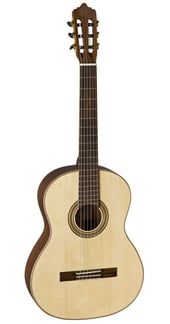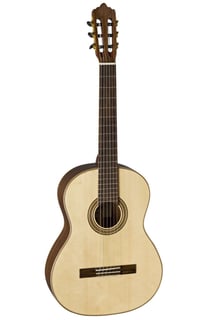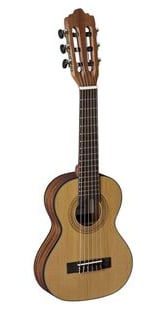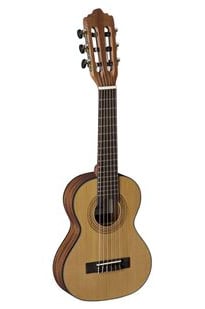 Since beginning to carry short scale guitars, I've already had a few questions about appropriate sizing for "efficiently sized", "compact", and "fun-sized" musicians. Proper sizing is very important - a guitarist will be spending hours embracing their instrument, so comfort and ergonomics are key. The body width, body depth, fretboard scale (length), and fretboard width will all impact the player's comfort.
There are tables and formulas on the internet relating height to guitar size, forearm length to guitar size, navel height to guitar size etc ... but these are meant as guidelines rather than rigid rules. What if you've got arms like a T-Rex and fingers like string beans? What if you've got arms like an orangutan and fingers like bananas?
If you have a good guitar instructor, they can definitely give you a recommendation. Plus, it's also a good idea to sit down with the guitar and play it for a while.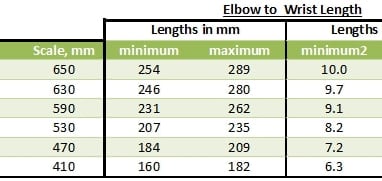 The guidelines from La Mancha say:
Place your forearm parallel to the guitar neck. With your elbow at the heel the wrist should be between the first and second fret.
If you are unable to drop by for a personal sizing, then please use this table.